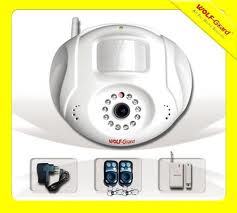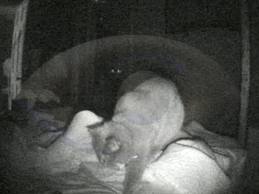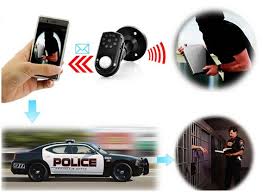 Advanced Camera Alarm System MMS, SMS, Call, EMAIL, IR+PIR
Smartest Alarm System containing .3M Digital Camera with Infra Red Detector, Video Motion Detection, Video Reconrding First in First out, ready Time Recording, Computer View and backup, 16GB SD card supported MMS, SMS, Call, EMAIL, IP Alarm System 5 Groups and 2 groups center Phones + 16 Wireless Detectors like Smoke, CO, Door Contact, Vibration Detector, Motion Sesors, Light + Sound ALarm etc
Function Features
*MMS Alarm system (900/1800,850/1900mhz)
*With camera & PIR itself
*Can send MMS to your mobile phone.
*Can Send picture to your E-mail.
*Can match wireless detectors/sensors with alarm host by learning code.
*MMS Alarm system (900/1800,850/1900mhz)
*Support 2G SD card , convenient for long-term storage of image evidence.
*Build-in 2G SD card to store pictures(In standard package,there is no SD card)
*Can add extra sensors ( wired or wireless Smoke, gas, fire, CO, Strobe Alarm etc ).

Specification

1. Built-in 300,000 pixels night vision digital camera,suitable fo night use.
2. Support SMS, MMS,phone,E-mail to alarm.
3. Image size is adjustable: QCIF(160×128)、CIF(320×240)、VGA(640×480)
4. Can pre-set arm / disarm time,convenient for user or alarm center to control.
5. The time of reporting can be set regularly .
6. 16 wireless zones,each can be prgrammed independently,eg : arm,disarm and 24-hour arm.
7. Can set 5 user phone numbers ,can listen-in when alarming.
8.Can set 2 email address: send scene image alarm info to E-mial.
9.Support GSM / CDMA mobile phone to receive SMS alarm and send SMS commands to control the system.
10.Can send scene color images to mibile phone immediately after alarming .
11.User can remotely listen-in by calling the host.Can hear the voice at the scene .
12.Can capture scene color photos and send to user by sending SMS command.
13.Built-in Li battery, AC-DC shift, automatically recharge
14.Password operation ensure the security of system.
15.Support Real-Time Clock adjustment, SD card image stored with time, convenient for inquire.
16.Wireless system, no need to set wire and easy to install. Special suitable for garage, storeroom, and other places where there is no wired network.